Modern scientific studies have concluded that acupuncture prompts the nervous system to release chemicals that regulate physiological functions and stimulates the individual's natural healing potential.  Acupuncture improves blood circulation resulting in increased oxygen and nutrients being supplied to the organs and structures of the body..  In addition to being highly effective in addressing pain, acupuncture has a proven track record of treating various endocrine, circulatory and systemic conditions.
The World Health Organization's report states, "Numerous examples reveal that the regulatory action of acupuncture is bi-directional.  Acupuncture lowers the blood pressure in patients with hypertension and elevates it in patients with hypotension;  increases gastric secretion in
patients with hypoacidity, and decreases it in patients with hyperacidity;  and normalizes intestinal motility under X-ray observation in patients with either spastic colitis or intestinal hypotonia.  Therefore, acupuncture itself seldom makes the condition worse."
[1]
Acupuncture and Fertility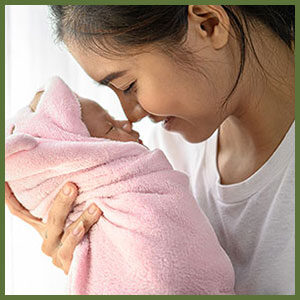 German researchers conducted clinical tests using acupuncture with IVF.  Their findings, published in 2002, stated "The analysis shows that the pregnancy rate for the acupuncture group is considerably higher than for the control group (42.5% versus 26.3%),"
[2]
This rate increases to at least 60% with the support of Chinese herbs and acupuncture before and throughout the IVF procedure.  This type of comprehensive support during the entire pregnancy can also significantly reduce the risk of miscarriage.
Acupuncture and Chinese medicine have been shown to:
1.  Improve the function of the ovaries to produce better quality eggs.
2.  Regulate the hormones to produce a larger number of follicles.
3.  Increase blood flow to the uterus and increase the thickness of the uterine lining.
4.  Relax the patient and decrease their stress.
5.  Prevent the uterus from contracting.
6.  Lessen the side effects of drugs used in IVF.
7.  Strengthen the immune system.
8.  Improve semen to create better quality and quantity of embryos.
9.  Decrease chances of miscarriage.[3]
Continuing treatment throughout pregnancy will enhance the health of both mother and baby, potentially preventing complications. Acupuncture is also effective in relieving morning sickness, fatigue, heartburn, nausea, back pain, edema and other symptoms associated with pregnancy. It can also help with breech birth [4] and inducing labor in a gentle way with no adverse side effects.
Research involving more than 300 papers on acupuncture has shown it to be effective for mentrual irregularity, menstrual pain, ovulatory dsyfunction and infertility.
[5]
Acupuncture has been proven to alleviate menopausal symptoms. In a recent study, Danish researchers confirmed a significant decrease in hot flashes, day-and-night sweats, general sweating, menopausal-specific sleeping problems, physical and emotional symptoms and those relating to skin and hair. It was concluded that "Acupuncture for menopausal symptoms is a realistic option for women who cannot, or do not wish to use [hormone therapy],"
[6]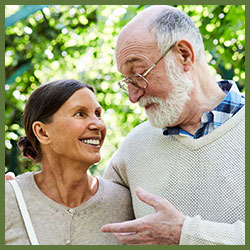 Chronic Prostatitis
occurs when the prostate becomes inflamed resulting in a frequent or urgent need to urinate which may involve pain or burning sensation, pain in the lower back and pelvic and genital areas. This condition affects more than 15% of adult men worldwide and is difficult to treat as it remains one of the least understood diseases in urology. Evidence shows that acupuncture is an effective treatment to relieve the associated symptoms and has better results in regards to pain relief compared to conventional Western medicine.
[7]
As men age, the prostate naturally grows larger. When the urethra becomes compressed, the result is
Benign Prostatic Hyperplasia
which affects about 50% of men over the age of 60.  Symptoms can include frequent urination, a slow stream or difficulty in starting to urinate.  .Acupuncture helps to relieve tension, increase blood flow, and supports urinary system health.
Erectile Dysfunction
affects about 20% of adult males worldwide and can be caused by a variety of medical conditions, medications,stress and anxiety.  Medication and invasive therapies have been known to cause pain and adverse side effects.  Acupuncture works to reduce neurological sensitivity, alleviate stress, and improve the blood flow supply of the corpus cavernosum and peripheral blood vessels which can alleviate ED naturally.
[8]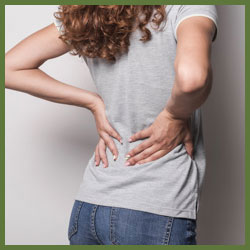 Acupuncture works to relieve pain by stimulating nerves, which send signals to the brain to release beta-endorphins. These chemicals work as the body's own opioids, lowering pain thresholds. Cellular changes in connective tissue around the pressure points may also lead to a reduction of pain.
A 2018 review states, "Various studies offered different (and sometimes interrelated) mechanisms for how acupuncture needling results in analgesia among other effects. Emerging evidence, however, has shown the increasing importance of extracellular matrix rearrangements that result in lower mechanical stress states of surrounding tissues. This leads to lower constant stimulation of regional mechanoreceptors, in turn, reducing chronic pain and discomfort."
[9]
Acupuncture is used around the world for pain relief stemming from a wide range of causes. The most common musculoskeletal affliction people experience is
low back pain
for which studies have shown acupuncture to affect significant results.
[10]
Osteoarthritis
patients report gains in mobility and quality of life with those participating in longer treatment periods experiencing higher reductions in pain.
[11]
  An analysis of seven studies published in Evidence-Based
Complementary and Alternative Medicine found that acupuncture was more effective in reducing
wrist and ankle pain
than Western medicine.
[12]
.  A 2016 study in BMJ strongly recommends those suffering with
Fibromyalgia
to seek acupuncture treatment to help manage their pain.
[13]
  Acupuncture can significantly decrease
migraine
frequency and severity.
[14]
It has also been used in pain relief for cancer patients.
[15]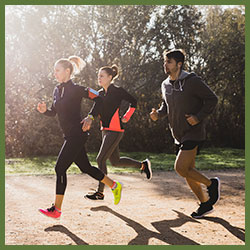 Many Olympians, professional athletes and sports teams incorporate acupuncture into their routines to improve performance, reduce recovery time, and treat pain, injury and stress.
Acupuncture initiates the para-sympathetic state in which the process of healing and health maintenance are facilitated.  Thus pain, inflammation and injury can be alleviated more effectively. This allows for faster recovery from injury, stiffness from overuse or repetitive action, muscle spasms, swelling, bruising and fatigue.
In addition to improved flexibility, energy levels, mental focus and overall performance, athletes turn to acupuncture for treatment of strains, sprains, shin splints, joint pain, frozen shoulder, tennis elbow, golf shoulder, back pain, pulled tendons, torn ligaments, tendonitis, arthritis, bursitis, sciatica, tight hamstrings, stiff neck, anxiety and headaches.
Acupuncture is a safe, effective treatment without the side effects or potential for addiction of many prescription medications.  It also works well in conjunction with other forms of therapy and Western medicine.
[1] World Health Organization, Acupuncture: Review and Analysis of Reports on Controlled Clinical Trials
[2] Wolfgang E. Paulus, M.D., Mingmen Zhang, M.D., Erwin Strehler, M.S., Iman El-Danasouri, Ph.D., & Karl Sterzik, M.D., "Influence of acupuncture on the pregnancy rate in patients who undergo assisted reproduction therapy", Fertility and patients who undergo assisted reproduction therapy", Fertility and Sterility, Vol. 77, No. 4, Apr. 2002
[3] Lifang Liang O.M.D., Ph.D., LAc., Acupuncture and IVF: Increase IVF Success by 40-60%
[4] Acupuncture Conversion of Fetal Breech Presentation. D. Habek, et.al. Fetal Diagn Ther 2003;18:418-421
[5] Cochrane S, Smith CA, Possamai-Inesedy A, Bensoussan A. Int J Womens Health. March 2014;6: 313-325
[6] Efficacy of a standardised acupuncture approach for women with bothersome menopausal symptoms: a pragmatic randomised study in primary care (the ACOM study). Kamma Sundgaard Lund, Volkert Siersma, John Brodersen, Frans Boch Waldorff. BMJ Open. doi 10.1136/bmjopen-2018-023637
[7] Systematic Review of Acupuncture for Chronic Prostatitis/Chronic Pelvic Pain Syndrome. Zongshi Qin, MM, Jiani Wu, MD, Jing Zhou, MM, and Zhishun Liu, MD. Medicine (Baltimore). 2016 Mar; 95(11): e3095. doi: 10.1097/MD.0000000000003095
[8] The safety and efficacy of acupuncture for erectile dysfunction. A network meta-analysis. Jisheng Wang, MD, Yu Zhou, MD, Hengheng Dai, MD, Binghao Bao, MD, Jin Dang, MD,b Xiao Li, MD, Bin Wang, MD and Haisong Li, MD. 2019 Jan; 98(2): e14089. doi: 10.1097/MD.0000000000014089
[9] Cellular Reorganization Plays a Vital Role in Acupuncture Analgesia. Conner E. Liddle and Richard E. Harris, PhD. Med Acupunct. 2018 Feb 1; 30(1): 15–20. doi: 10.1089/acu.2017.1258
[10] "Effectiveness of Acupuncture for Nonspecific Chronic Low Back Pain: A Systemic Review and Meta-analysis," Spine Journal, 2013; Vol 38 (24).
[11] Manyanga T, Froese M, Zarychanski R, Abou-Setta A, Friesen C, Tennenhouse M, Shay BL. BMC Complement Altern Med. 2014 Aug 23; 14(1): 312.
[12] Zhu LB, Chan WC, Lo KC, Yum TP, Li L. Evid Based Complement Alternat Med. 2014 July 14, Epub.
[13] Vas J, Santos-Rey K, Navarro-Pablo R, et al Acuuncture for fibromyalgia in primary care: a randomised controlled trial Acupuncture in Medicine Published Online First: 15 February 2016. doi: 10.1136/acupmed-2015-010950
[14] Rezvani M, Yaraghi A, Mohseni M, Fathimoghadam F. J Altern Complement Med. 2014 May; 20(5):371-4.
[15] Garcia MK, Driver L, Haddad R, Lee R, Palmer JL, Wei Q, Frenkel M, Cohen. Integr Cancer Ther. 2014 Mar;13(2):133-40. doi: 10.1177/1534735413510558. Epub 2013 Nov 25.