.Over 14 million Americans are using or have used acupuncture as part of their health care.
More and more people are turning to acupuncture for chronic pain and health conditions that cannot be resolved or understood with conventional medicine.
Acupuncture has been approved by The National Institute of Health and World Health Organization for certain uses.
Medical doctors refer their patients to acupuncturists more than to any other alternative medicine specialist.
Due to safety guidelines regarding Covid-19, masks are required to be worn in our clinic at all times.
Are you experiencing STRESS and ANXIETY due to Covid-19 concerns? We can help!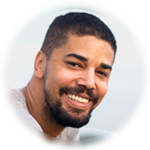 Acupuncture is effective in treating prostate conditions, infertility and symptoms related to androgen decline such as weakness, fatigue, depression, mood changes and sexual conditions such as premature ejaculation and erectile dysfunction.